Slideshow
Other Top Rated Products
4.7 star rating
15 Reviews
It is for my sons
Review by Michaela R. on 26 Oct 2021
review stating It is for my sons
It is for my sons memorial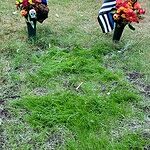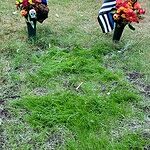 Garden sized flag
Review by Lourrinda R. on 4 May 2022
review stating Garden sized flag
I use these around memorial day and my brothers EOW to mark his grave.
Proudly Flying
Review by Fraser D. on 6 Jun 2021
review stating Proudly Flying
Great flags, will use them on my house, garage and side by side atv antennas.
Thin blue line flag
Review by Janet on 10 Jan 2021
review stating Thin blue line flag
I liked the flag when it came... only thing I have noticed with the flag is that it fades fast in the sunlight. I have the flags outside in front and it is tough to avoid sunlight hitting the flag wish there was something you could put on the flag to stop the fading of the colors.
Love the flag
Review by Vicky K. on 21 Jul 2020
review stating Love the flag
Love the flag