Slideshow
Other Top Rated Products
4.9 star rating
84 Reviews
Quality
Review by Richard P. on 10 Mar 2020
review stating Quality
I purchased two of these Velcro flags for my ballistic vest and the vest of my son. Solid and thick. Fits perfectly. I also appreciate the free thin blue line American flag sticker I received with my order. Thank you.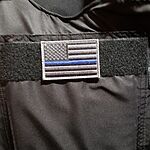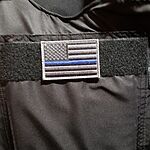 Great products.
Review by Brian S. on 7 Sep 2022
review stating Great products.
Great products.
Looks great!
Review by Aneva M. on 14 Jul 2022
review stating Looks great!
Looks great!
Great
Review by Dashawn J. on 21 Jun 2022
review stating Great
Great
Good product
Review by Summer M. on 31 Mar 2022
review stating Good product
Overall like it. Feels secure on my bag too so not worried about losing it.
Q: Good Day , looking into purchasing the flag patch with Velcro backing, my question is can the department logo be inserted onto the flag on the right hand side ?
Escaparatempresarial France