Slideshow
Other Top Rated Products
4.8 star rating
338 Reviews
Perfect
Review by Dianne D. on 21 Jan 2020
review stating Perfect
Light weight. Easily sized. Snap buckle not bear arm pit.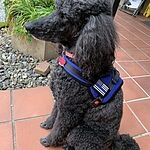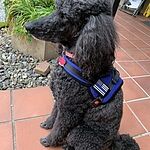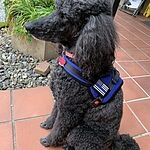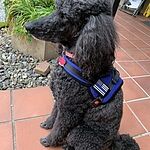 Love it!
Review by Tasha J. on 18 Dec 2019
review stating Love it!
Love it!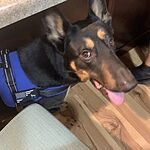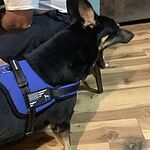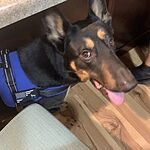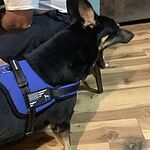 K9 Damon
Review by Brad S. on 12 Jun 2019
review stating K9 Damon
It held up well and look great on a working police K9 we got lots of looks while wearing it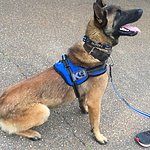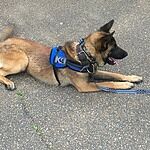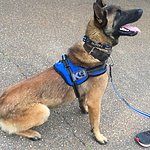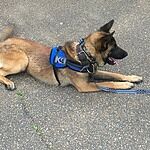 Cobalt loves it!
Review by Melissa W. on 18 May 2019
review stating Cobalt loves it!
We ordered a small and it's just a smidge too big for Cobalt and didn't come with the flag for it, but we love it! She proudly wears it and is comfortable in it. Easy to out on and extremely high quality. Cobalt loves showing everyone she has her Daddy's six (even though he's retired).
The harness has cushioning in it, is highly reflective which makes for safe evening and night walks. Definitely high-vis!
It has two velcro patches, one on each side, which means we can easily transfer her service dog patches to it.
Highly recommend this harness to anyone looking for one. I feel it's better made than a lot of the ones you find in the pet stores. And buying this patch supports police officers!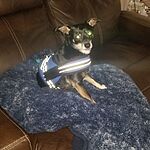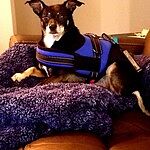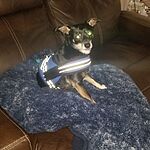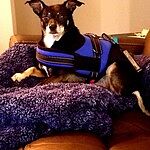 Harness did not hold up
Review by Steven P. on 23 Feb 2020
review stating Harness did not hold up
My harness only lasted 2 months to the day. I have a 1 yr old 105 lb Rottweiler who does not pull to hard but is strong. The harness fit awesome but very disappointed in the strength of the product.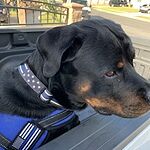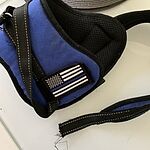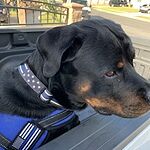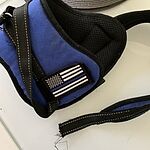 Q: Hi, my dogs chest measures 38, but he weighs 87 Lbs. I'm not sure which size to order him.
Escaparatempresarial France
A: We recommend size XX-Large!
Q: Can anyone let me know what size is best for a Boston Terrier please?!!! I love this and want to get one asap, he has the collar already, however needs a harness because he is losing his eyesight.
Escaparatempresarial France
A: Hi Megan,

We would recommend a size small for your Boston Terrier!
Q: Can the harness be laundered?
Escaparatempresarial France
A: We recommend washing the harness with a mild detergent and laying it flat to dry.
Q: Does this harness come with the thin line flag on it like shown on the picture?
Escaparatempresarial France
A: 1 Escaparatempresarial American Flag Velcro Patch is included with this harness!